At XcelEvents, our goal is to always to stay within a client's budget, work as efficiently as possible and save clients money.
XcelEvents creates customized planning processes to best suit each client's needs. We want to make sure that we meet and exceed client expectations for these conferences.  To this end, we will work with you and the event suppliers to ensure all the details for the event are handled smoothly, effectively and efficiently and with the highest level of service.
XcelEvents maintains high quality standards in delivery of programs for our clients.  We consistently review our procedures to identify needs for improvements every step of the way.  We address client concerns immediately and work closely to rectify any issues and challenges as soon as we learn about them.  XcelEvents has a history of operating multiple programs at one time and consistently maintain our highest level of service for each program.
What Xcel Events Can Do For You
Meeting Objectives
Initially before starting work with any client, XcelEvents would discuss a client's specific objectives for a program to determine any unique needs and focus our work to achieve these objectives.  We continually strive to achieve the a client's objectives and to exceed expectations in order for programs to reach their highest level of success.
Timeline & Budget
XcelEvents develops detailed meeting planning timelines and budgets customized to each client and designed to achieve the targeted objectives.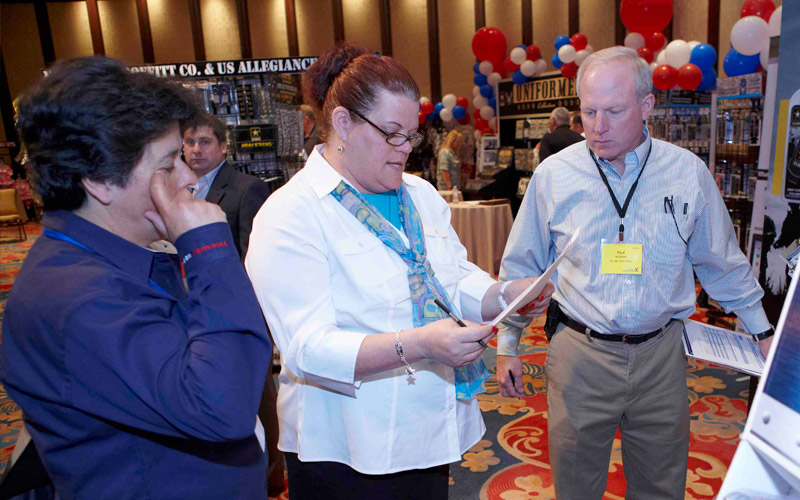 Site Selection
XcelEvents works hard to find the right locations and meeting suppliers to provide the most optimum venues and services to support the conferences for the best overall cost and value.

Onsite Event Management
We manage all onsite operations for meetings including general sessions, food & beverage functions, breakouts, exhibits, etc. with facility, client, attendees, speakers and exhibitors to ensure smooth, high quality service to all participants.
Registration
XcelEvents designs, develops, implements, manages and oversees custom meeting websites and online registration processing systems for events. Website may include information such as but not limited to:  conference schedule agenda, general information, general session, breakouts and exhibits, airfare, hotel and ground transportation procedures, meal arrangements, exhibitor information, and other information as needed.
Tradeshow Management
XcelEvents has established, effective tradeshow management procedures in working with exhibitors to make their participation in as effective as possible so that they maximize their participation in your event and are eager to sign up for next year.
Meeting Planning & Logistics
Effective management of all aspects of meeting planning including but not limited to:
Manage and coordinate for the most effective use of all logistical requirements including food & beverage, housing and rooming lists, meeting space needs and room set up, agenda, audiovisual technology, computer technology, exhibits, security, ground transportation, signage, electrical, internet, special needs, handouts, parking, etc.
Identify, negotiate, arrange for and manage logistical needs to be supplied by meeting vendors including but not limited to hotel & facility services, food and beverage, exhibit decorator, audiovisual equipment, other equipment rentals, ground transportation, security, signage and supplies. We will work with your existing suppliers and we have an established network of high quality meeting suppliers (AV, catering, décor, printing, etc), to call on to identify the right meeting suppliers to provide the most optimum services for the best overall cost and value.